AzireVPN Referral Program Overhaul!
It is about time someone took an axe to the AzireVPN referral program and rebuilt it from the ground up. We have already made some immediate changes that will benefit users actively referring friends, family, and strangers. We also have a number of changes in the pipeline coming your way to make it even better!
AzireVPN Referral Program Details
Out with the old and in with the new, we have drastically changed what people participating in the referral program will receive:
Refer 1 user successfully* and receive 30-days of AzireVPN for free
Referred users will receive a bonus 14-days of AzireVPN for free
*Successful referrals are when the referred user stays beyond the initial 7-day cancelation period.
Referral Features Roadmap
The next set of features and bonuses you can expect to be added to the program in the coming weeks are:
Refer 10 users and receive a bonus 90-days of AzireVPN for free
Referred users will receive a 15% discount code for towards their next payment/subscription purchase
For users who started using AzireVPN after October 24th, 2022 - refer 10 users and receive access to legacy pricing
How To Refer Someone to AzireVPN
Step 1 - Create an Account or Sign in on AzireVPN.com

Step 2 - Click "Settings" after signing into your account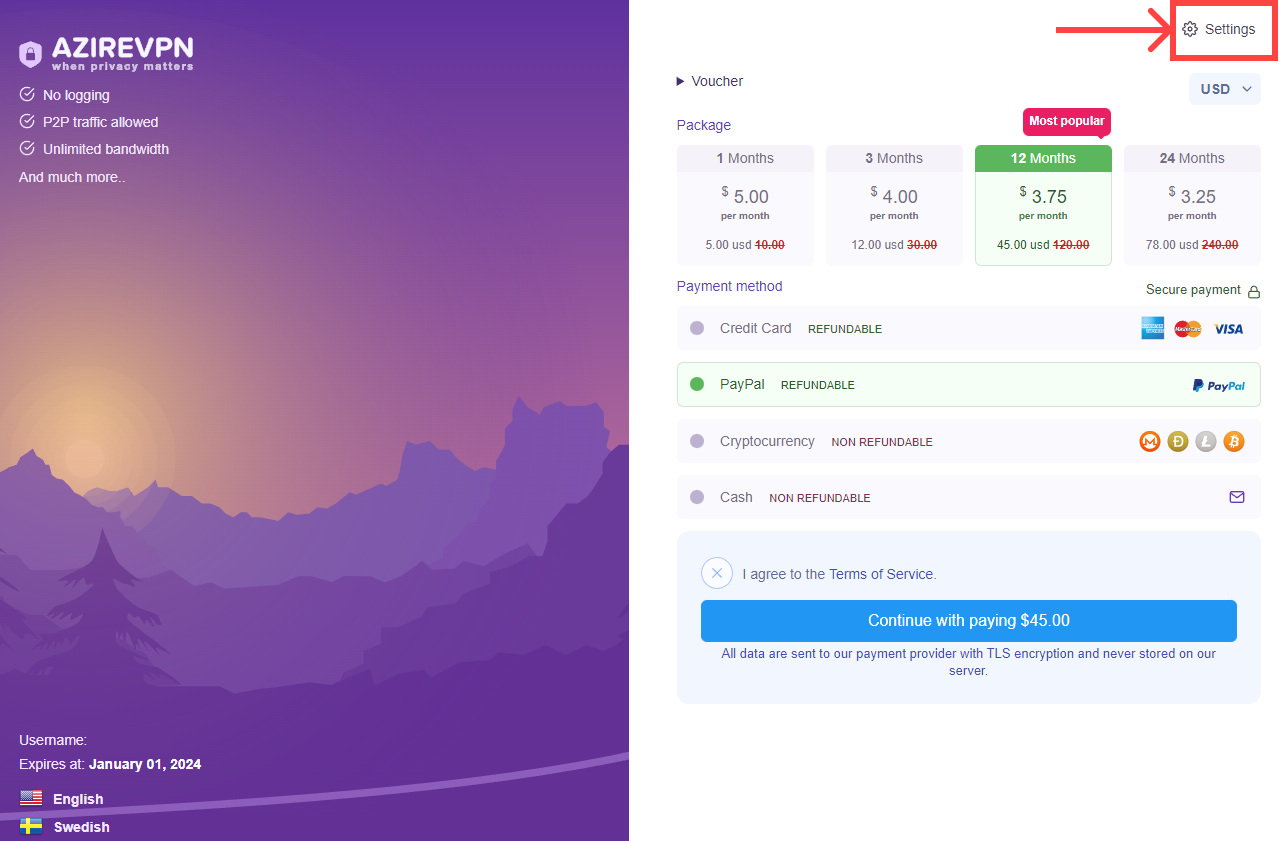 Step 3 - Copy Your Unique Referral Link and Send to People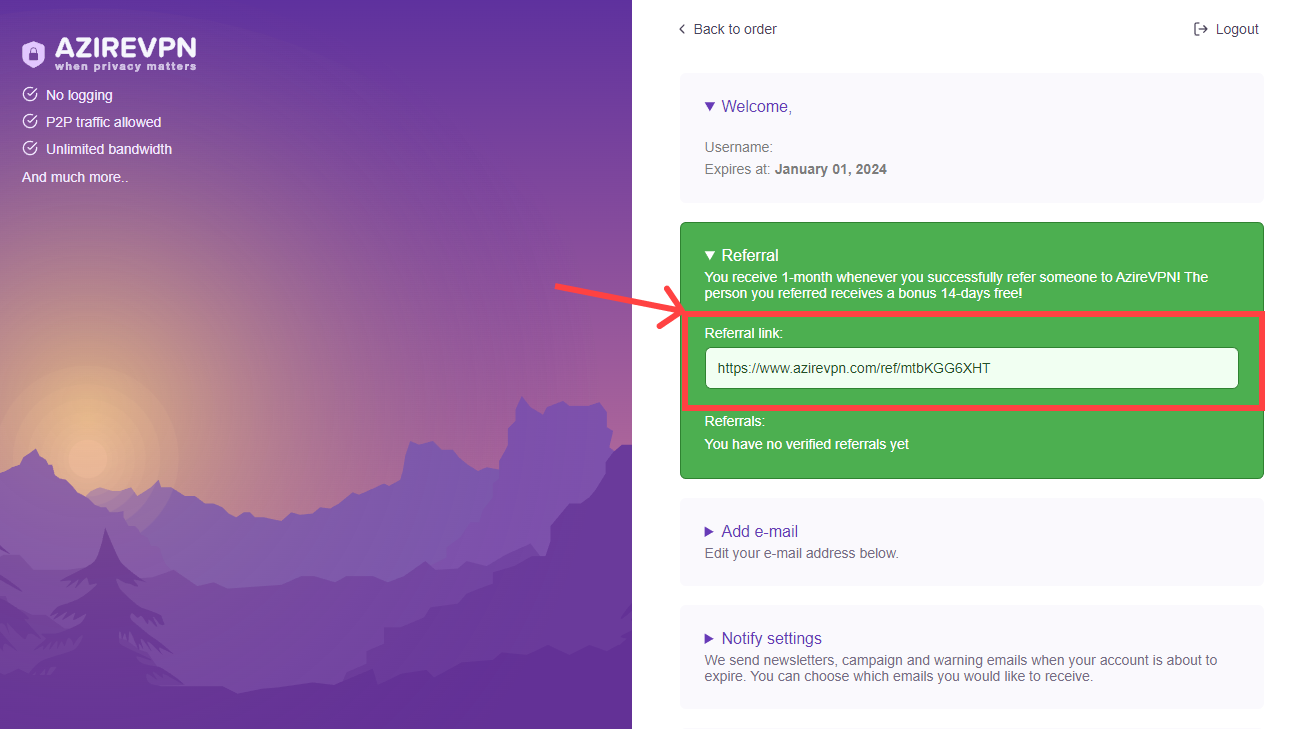 After a user has successfully signed up using your referral link and made it past the 7-day period, you will receive your free 30-days automatically on your account.
---
Have questions? Join us on Matrix!