Hong Kong is a bustling metropolis located on the southeastern coast of China, and is known for its vibrant culture, world-class infrastructure, and favorable business climate. It is also an excellent location for VPN services, which is why AzireVPN is pleased to offer our users a VPN server in Hong Kong.
Why Choose Hong Kong?
Hong Kong has long been a hub for international business and finance, thanks to its strategic location at the crossroads of Asia and its favorable regulatory environment. The territory has a highly developed economy, with a robust telecommunications infrastructure that offers fast and reliable internet connections throughout the city.
In addition to its favorable business climate, Hong Kong is also known for its strong commitment to protecting civil liberties and free speech. The territory has a tradition of an independent judiciary and a free press.
Benefits of AzireVPN in Hong Kong
By connecting to our VPN servers in Hong Kong, AzireVPN users can enjoy several benefits, including:
Increased privacy and security: Our VPN service uses strong encryption to protect your online activities from prying eyes, including your ISP, hackers, and government surveillance. This means that you can browse the internet with confidence, knowing that your online activities are private and secure.
Bypass internet censorship: With our VPN service, you can bypass internet censorship in Hong Kong and access the open internet without fear of censorship or surveillance. This is particularly important given recent changes in Hong Kong's political and social landscape.
Access geo-restricted content: Many streaming services and websites are only available in certain countries due to licensing agreements and copyright laws. With our VPN service, you can connect to servers in different countries and access content that may not be available in Hong Kong.
Fast and reliable connections: Our VPN server in Hong Kong is hosted on a high-speed network that offers fast and reliable connections throughout the city. This means that you can enjoy a seamless online experience without buffering or lag.
The new location in Hong Kong, where two servers have been deployed, is our 25th location worldwide which increases the total number of available VPN servers to 78, from 76.
We are renting space in a closed rack in the Equinix HK2 facility and use the network upstream of Netrouting.
Hardware specification
Intel(R) Xeon(R) CPU E3-1270 v3
32 GB RAM
10GbE NIC
As always, our servers are running without persistent storage, booted with PXE, and maintained remotely.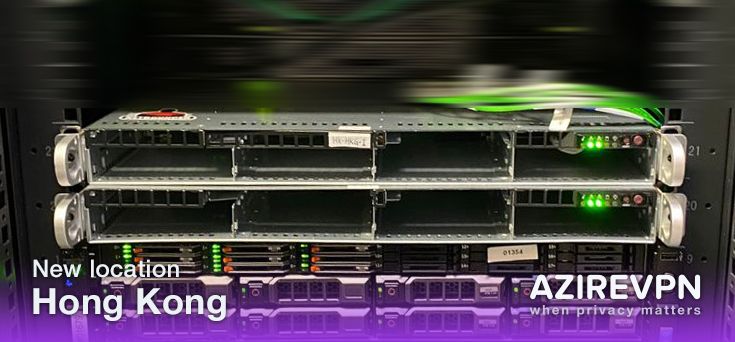 This location features OpenVPN and WireGuard VPN tunnels using shared IP addresses and is now available in our clients. Also, configuration files can be generated on our WireGuard configuration generator.