New Location Available: Singapore
We have opened a new location in Singapore, where two servers have been deployed. It is our 24rd location worldwide which increases the total number of available VPN servers to 76, from 74.
We are renting space in a closed rack in the Epsilon facility and use the network upstream of Blix Solutions.
Hardware specification
Intel(R) Xeon(R) CPU E3-1270 v3
32 GB RAM
10GbE NIC
As always, our servers are running without persistent storage, booted with PXE, and maintained remotely.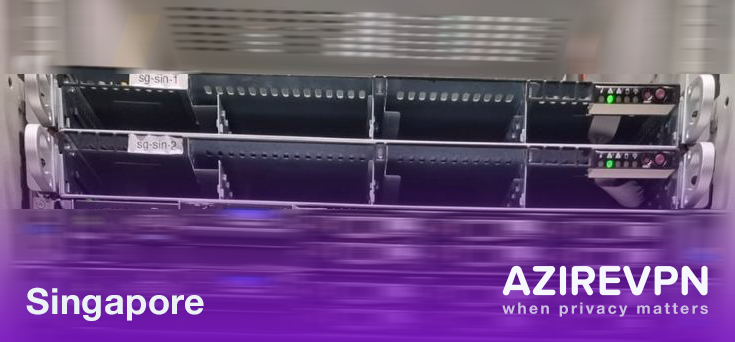 This location features WireGuard VPN tunnels using shared IP addresses and is now available in our clients. Also, configuration files can be generated on our WireGuard configuration generator.
WireGuard Servers
Location: Singapore
Hostname: sg-sin.azirevpn.net
Protocols: UDP
Ports: 1 to 51820