New Location: Kyiv, Ukraine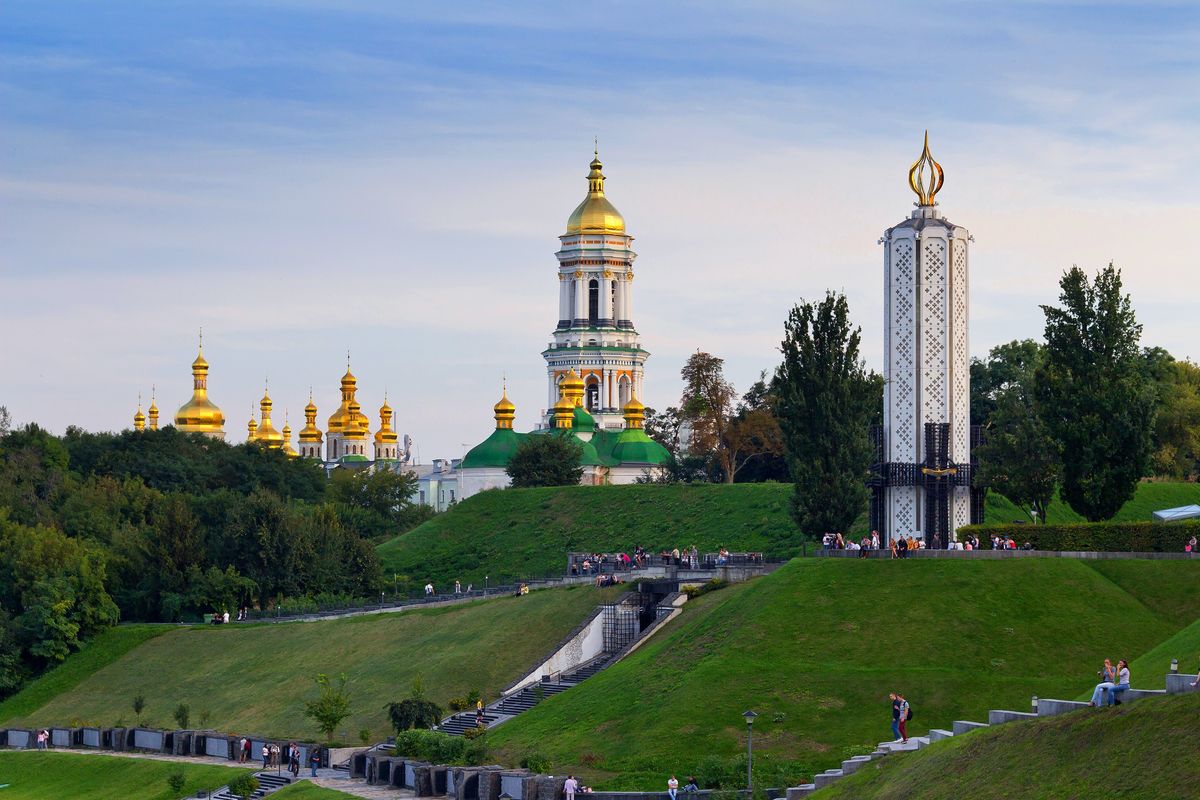 At AzireVPN, we are dedicated to continually improving your online privacy and security. We are thrilled to announce our latest addition to our global network – a brand new server location in the historic city of Kyiv, Ukraine. In this blog post, we'll introduce you to Kyiv, share the benefits of using a VPN in this remarkable location, and explain how AzireVPN can enhance your online experience.
Discovering Kyiv: A City of Rich History and Culture
Before we dive into the advantages of using AzireVPN in Kyiv, let's take a moment to appreciate the city itself.
Kyiv, the capital of Ukraine, is a city that bridges the past and the present. It boasts a rich history dating back over a thousand years, with stunning architectural marvels such as the Kyiv Pechersk Lavra and Saint Sophia's Cathedral, both UNESCO World Heritage Sites. The city's vibrant culture, diverse cuisine, and welcoming atmosphere make it a unique and attractive destination.
The Benefits of VPN in Kyiv:
Now, let's explore the advantages of AzireVPN's new server location in Kyiv:
1. Enhanced Online Privacy:
Kyiv's strategic location in Eastern Europe provides an excellent base for enhancing your online privacy. When you connect to AzireVPN's Kyiv server, your internet traffic is routed through Ukraine, adding an extra layer of security to your online activities. This is especially crucial in an era of increasing cyber threats and surveillance.
2. Geo-Unblocking and Access to Ukrainian Content:
One of the standout features of our Kyiv server is the ability to access geo-restricted content. By connecting through Kyiv, you can obtain a Ukrainian IP address, allowing you to bypass geo-blocks and access local content that might be unavailable in your region. Whether you're interested in Ukrainian news, streaming services, or websites, AzireVPN can open up a world of possibilities.
3. Faster Connection Speeds:
Proximity matters when it comes to VPN performance. Users in Eastern Europe, and nearby areas will particularly benefit from our Kyiv server, as it offers lower latency and faster connection speeds. This means smoother online gaming, uninterrupted streaming, and rapid downloads for our users in the region.
4. Diverse Server Options:
AzireVPN's commitment to a diverse server network ensures you have the right tools for your specific needs. Whether you require a server for secure browsing, torrenting, or specialized tasks, the Kyiv server adds versatility to your VPN experience.
5. Support for Ukrainian Users:
For our Ukrainian users, having a local server can be a game-changer. Reduced latency means optimal performance, and AzireVPN offers a trusted solution for those concerned about their online privacy within Ukraine.
Conclusion: Empower Your Online Security with AzireVPN in Kyiv
AzireVPN's new server location in Kyiv, Ukraine, is a significant addition to our mission of safeguarding your online privacy and security. By using our Kyiv server, you not only benefit from enhanced security but also gain access to geo-restricted content, faster connections, and diverse server options.
As you explore the historic and culturally rich city of Kyiv, you can rest assured that AzireVPN has your online security covered. Experience the internet as it should be – open, secure, and without restrictions – with AzireVPN's latest expansion into Kyiv. Your online world just got a whole lot safer and more exciting.
The new location in Kyiv, where two servers have been deployed, is our 26th location worldwide which increases the total number of available VPN servers to 80, from 78.
We are renting space in a closed rack in the SERVER.UA facility and use the network upstream of SERVER.UA.
Hardware specification
Intel(R) Xeon(R) CPU E3-1270 v3
32 GB RAM
10GbE NIC
As always, our servers are running without persistent storage, booted with PXE, and maintained remotely.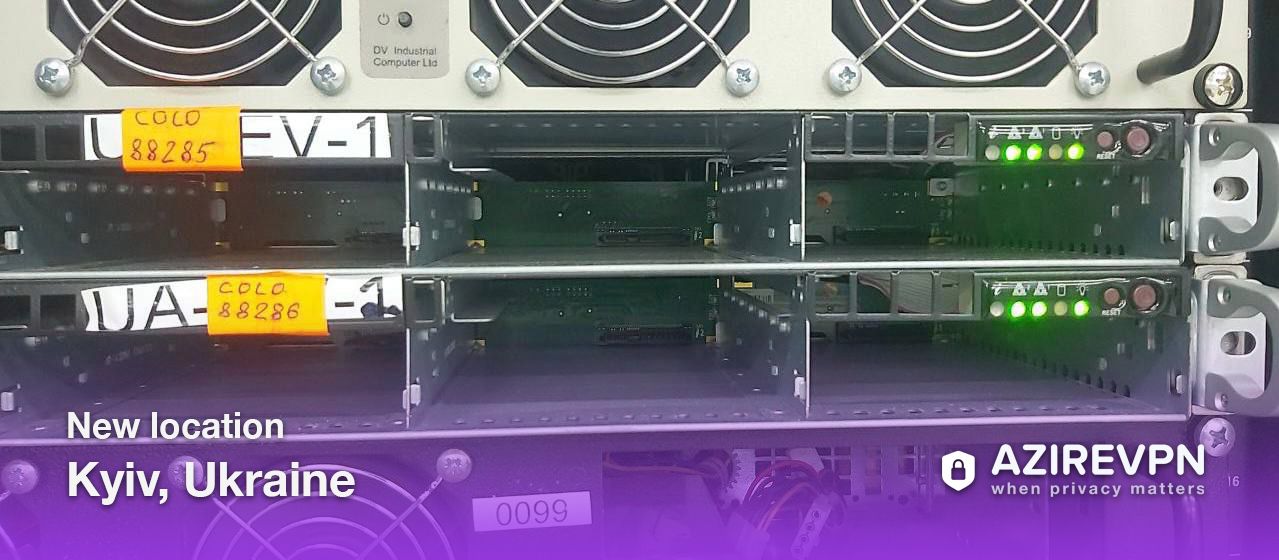 This location features OpenVPN and WireGuard VPN tunnels using shared IP addresses and is now available in our apps. Also, configuration files can be generated on our WireGuard configuration generator.