Transparency and Development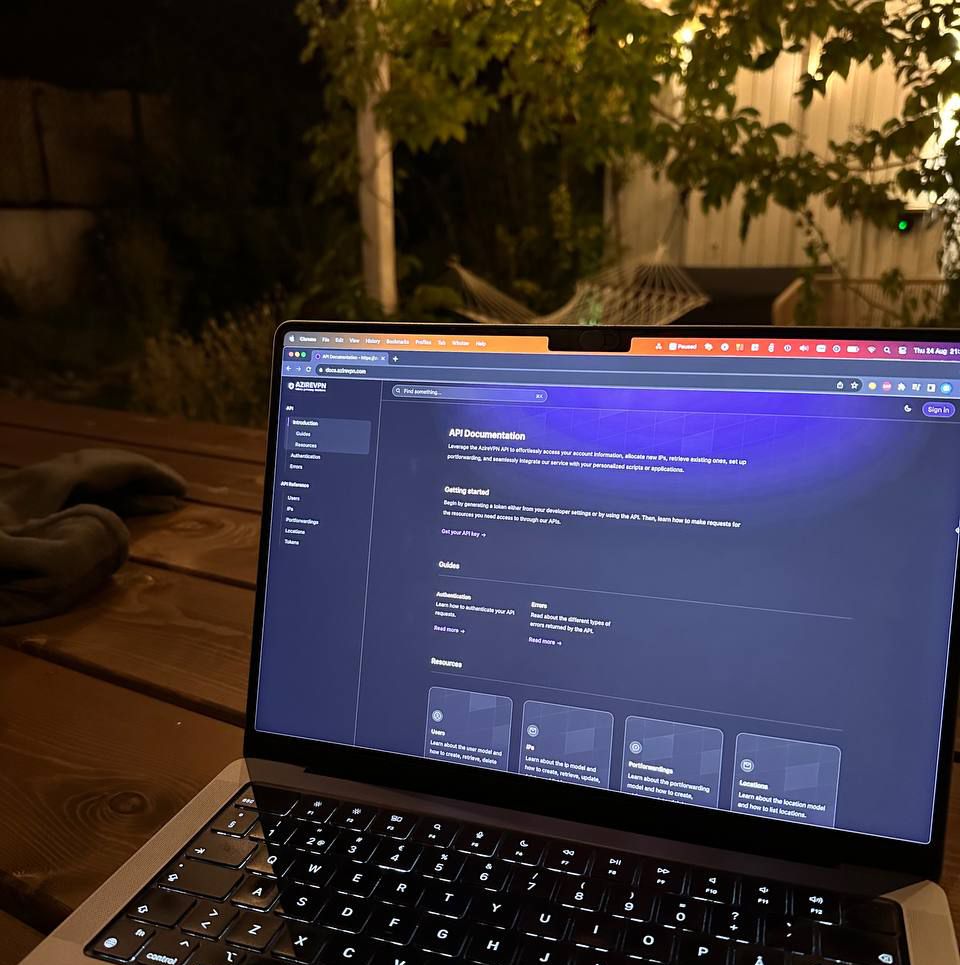 About two years ago, we shared blog posts on the first date of each month. We called it the Purple Post, and in it, we shared our monthly news, wins and also struggles as we kept expanding as a company. It was our way to stay accountable to the readers of the blog and AzireVPN users.

Every single month. January 1, February 1, March 1. No exceptions. Now looking back, that is the level of continuous, consistent transparency we want to restore. We want to make sure that we stay accountable in everything we do.
And while we're more tech-geeks than social media specialists, we are committed to improving our engagement. It's time to change how we share our journey with you, starting with our presence on X / Twitter.
Renewing Our Commitment to Transparency
Transparency is often touted as a buzzword in businesses, especially in the VPN arena. And rightfully so – it is, unsurprisingly, one of the top concerns people have when choosing a VPN provider.
At our core, AzireVPN has always valued open communication with our users. Being a privacy-oriented business, there's simply no other way. That's how we started years ago, and it's how we intend to continue. Our goal is to deepen the trust and connection we have with our community, engaging more directly and openly with you, our customers.
So if you haven't done so already, feel free to follow us on X / Twitter where we promise to share insights and updates at more regular intervals than we may have done before.
Announcing Our New WireGuard Backend
This month, we're also excited to announce the upcoming release of our new WireGuard backend in two key locations: Norway, Oslo, and USA, Dallas. This upgrade is scheduled for a rollout between 09.00 - 10.00 CET next Tuesday.
Our new WireGuard backend goes beyond a simple update; it's a substantial advancement. We're increasing the number of allowable ports per device on the server and also introducing support for private zones. While private zones won't be available to all users immediately, we're preparing a detailed blog post to dive deeper into this feature. Stay tuned.
Sneak Peek At AzireVPN's Apps Update
We're also revamping the look and feel of our apps as well. Early next year, we will be rolling out a brand-new design for our AzireVPN apps, and we're excited to give you a little preview.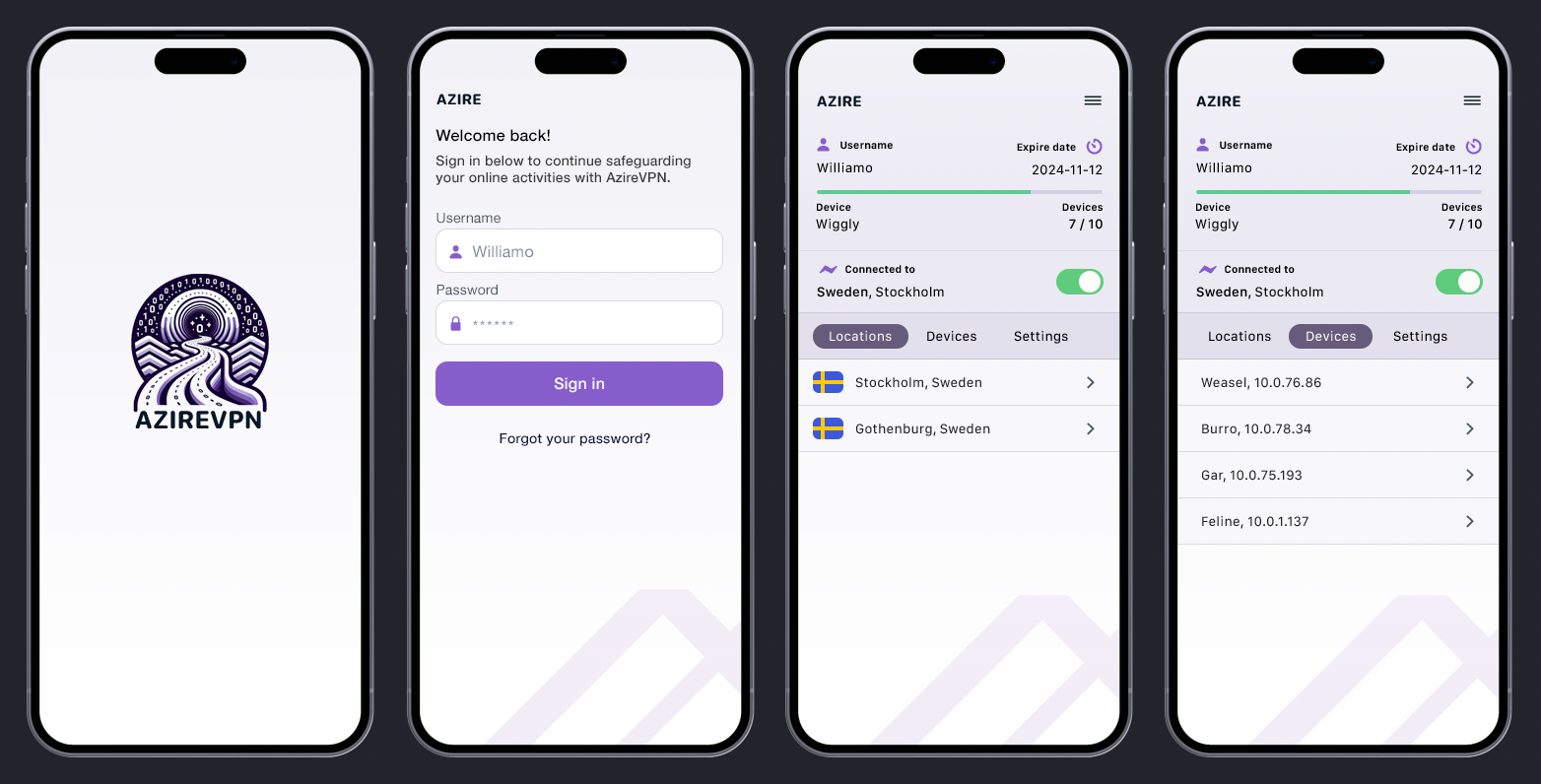 We're currently in the early stages, but your input is invaluable to us! Our aim is to craft a more sophisticated and mature appearance for the app.
Expect more than just a visual upgrade; we're loading the new apps with all the features you've been asking for. It's time to transition from basic to professional, equipping you with tools that make a real difference. Stay tuned for more updates and feel free to share your thoughts – we're building this together!
Some Final Words
We're excited to continue our path towards a deeper level of trust and transparency – with you, our customers, by our side. What we're doing now is just the start of a fresh chapter at AzireVPN. Here, we're all about making sure we keep the lines of communication with you, our community, wide open.
See you on X / Twitter!
Your AzireVPN team