AzireVPN iOS Application is live!
After months of waiting, the AzireVPN iOS app is finally published on the official appstore. Users no longer have to be added to TestFlight to use the application. All features and functionality is live and ready for use.
If you were previously using TestFlight - we recommend moving to the official published application so you do not experience any interruption of service. The official download page can be found below.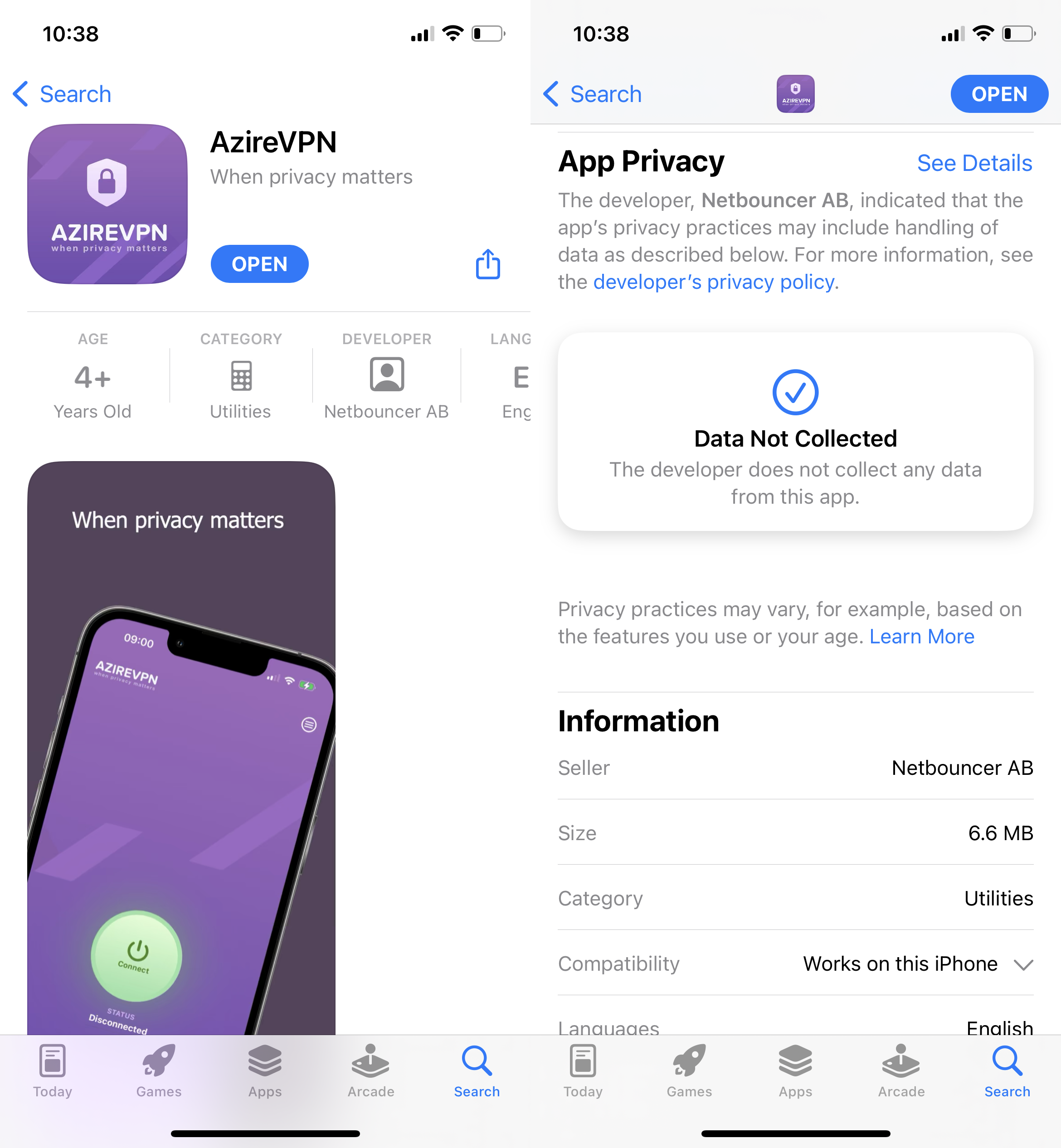 Features
The new AzireVPN iOS client contains the following updates:
Uses WireGuard
Full Debugging Logs
Server Location Selection with One-tap Connect
Exclusion/Inclusion of Local Area Network Devices
On Demand Connection (Coming soon!)
No Data Collected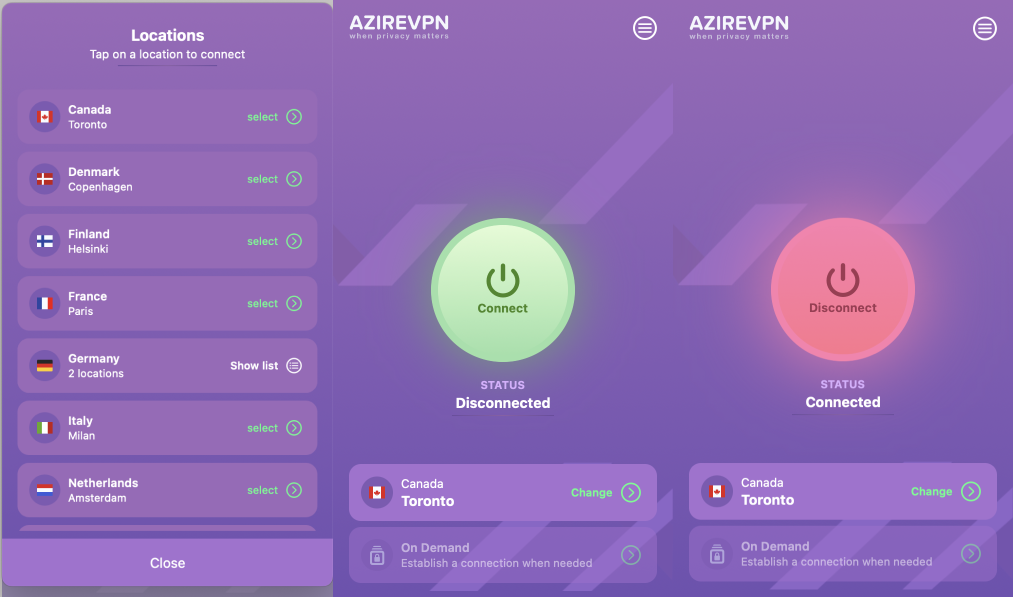 Don't Forget About Our Referrals Section!
Successfully refer a user and you receive 30 days of time added to your AzireVPN account for free! The user you referred will receive 14 days as a bonus on signup!
How To Refer Someone to AzireVPN
Step 1 - Create an Account or Sign in on AzireVPN.com

Step 2 - Click "Settings" after signing into your account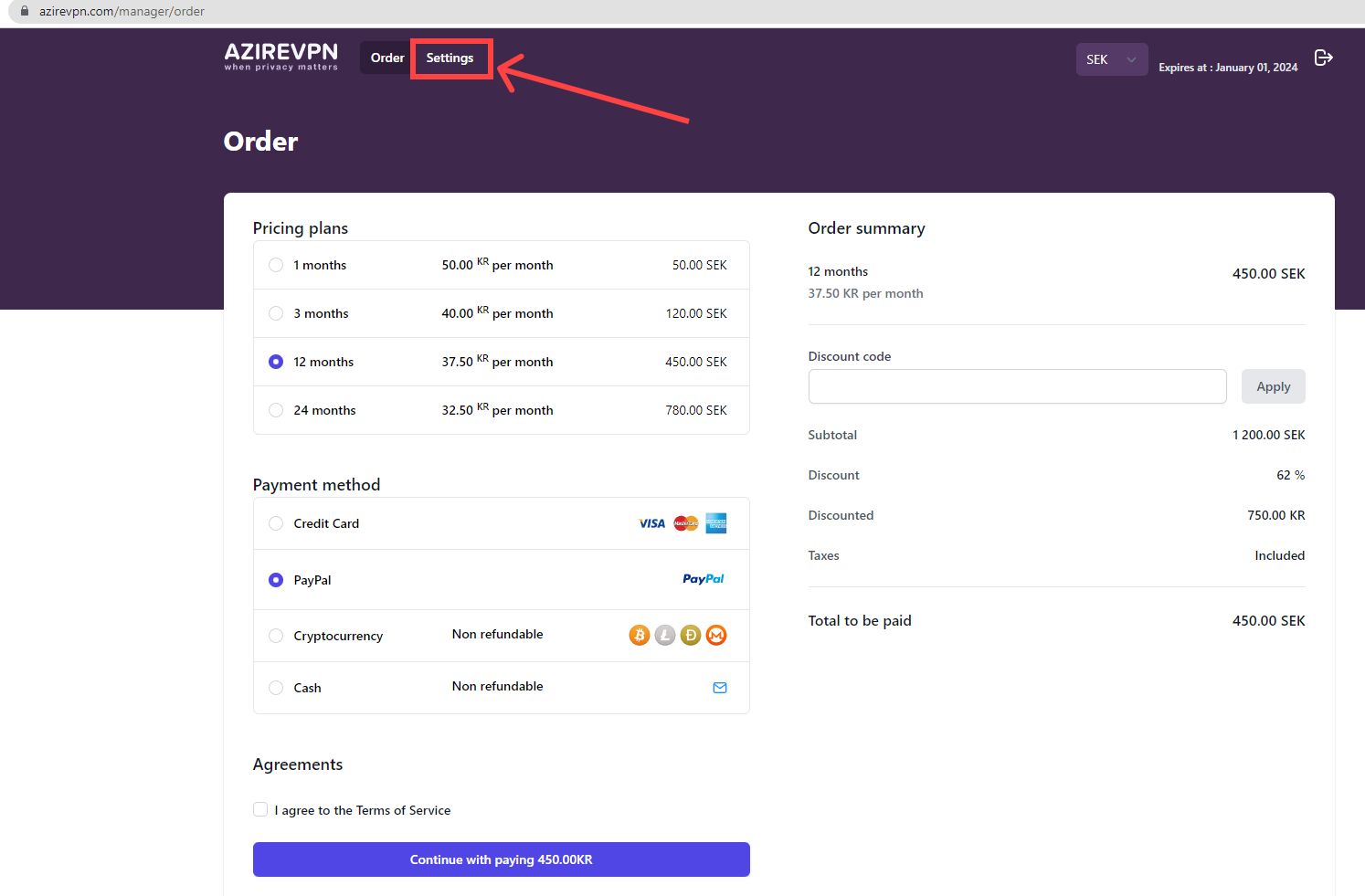 Step 3 - Navigate to the "Referral" section to find your unique referral link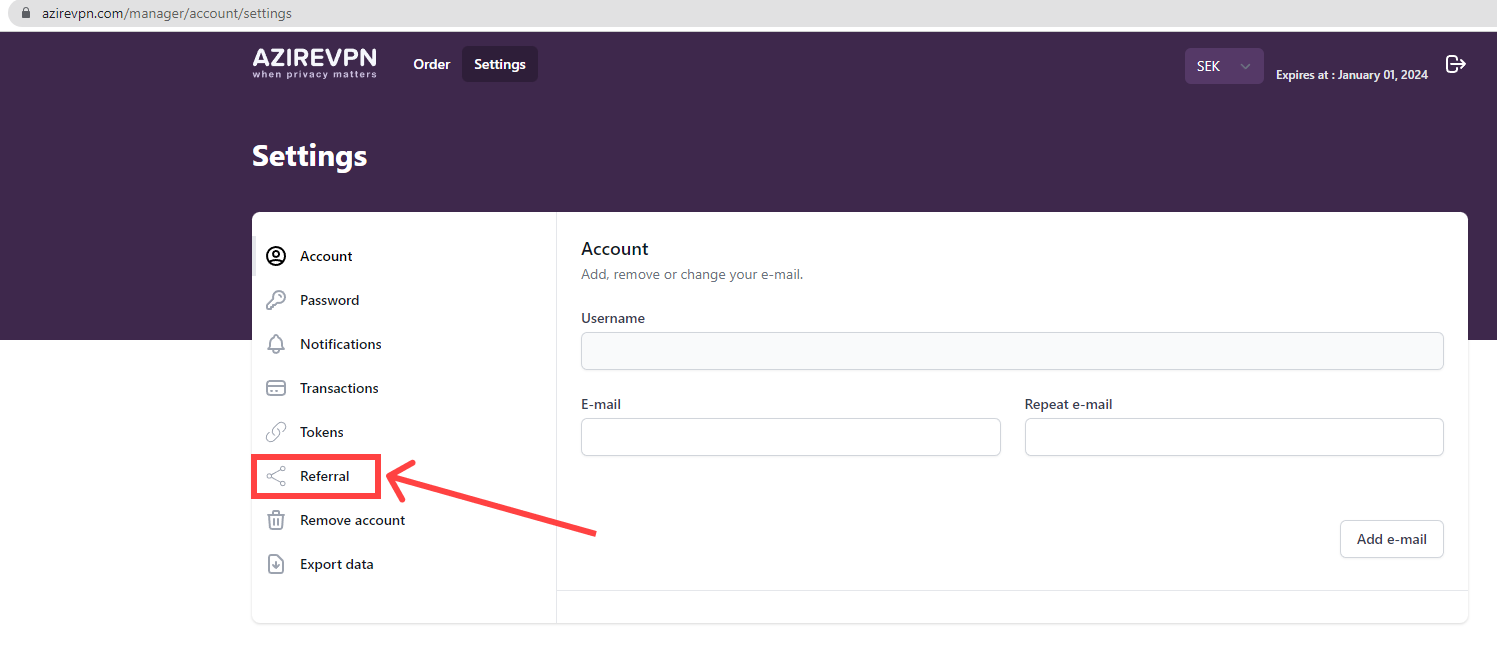 Step 4 - Copy Your Unique Referral Link and Send to People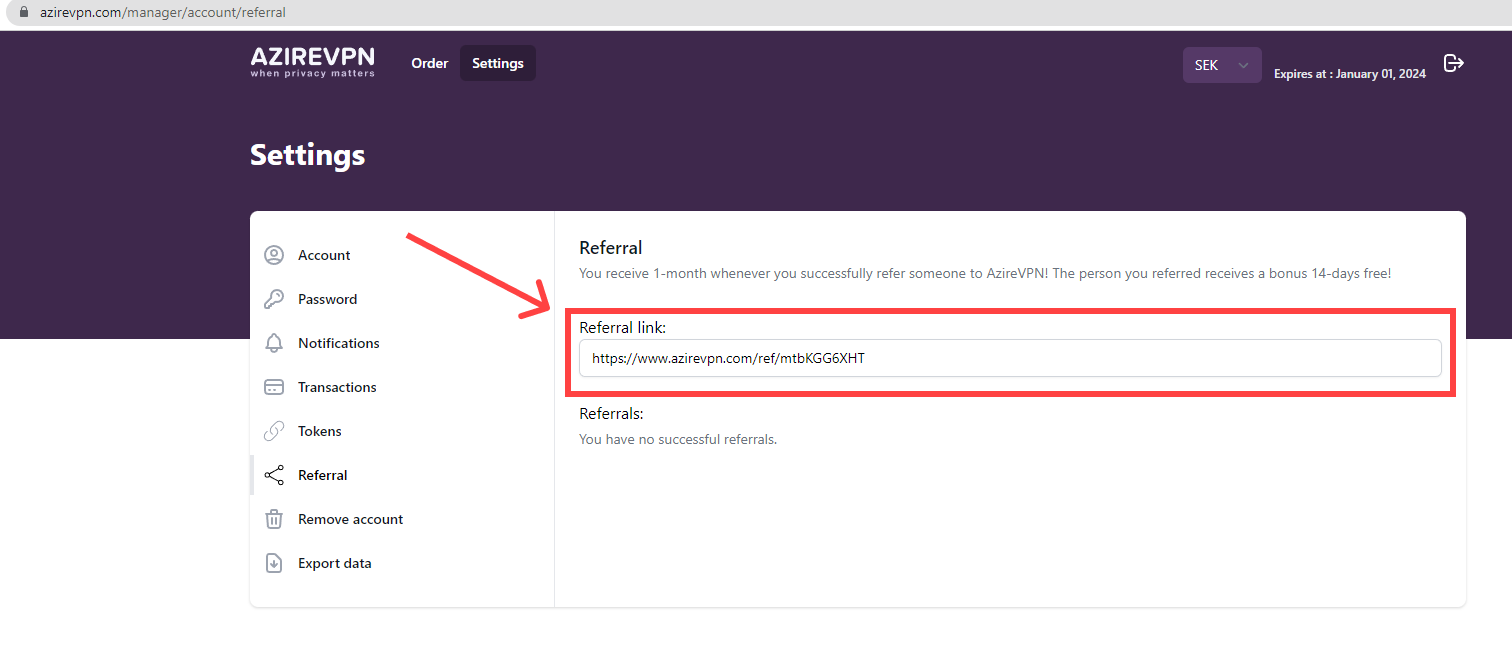 After a user has successfully signed up using your referral link and made it past the 7-day period, you will receive your free 30-days automatically on your account.
---
Have questions? Join us on Matrix!