Black Friday Sale is LIVE!
Our annual Black Friday Sale is now officially LIVE! We have put an automatic (no code required) 70% discount across: ALL packages! Any and all customers can take advantage of this deal until the end of the month.
This Black Friday Sale 70% Discount will be the same for Cyber Monday - so there is no need to wait.

Limited Time Offer - Sale Ends November 30th
This 70% discount is only available until the end of the month - after that, it is gone! So make sure you do not miss out, because it will be quite some time before the next sale/discount.
What if I Already Have Time on My Account?
Don't worry! If you already have a fair bit of time on your AzireVPN account, this will simply add on to it. For example, if you have 6-months of time on your AzireVPN account today and you want to take advantage of the 12-Month package, once you purchase - you will have 18-Months of time on your account.
Referral Program Reminder
As you may have seen the other day - we have revamped the referral program. People who successfully refer others will receive much better rewards than before!
This 70% discount is a great way to get friends and family to test out AzireVPN for themselves.
Details
Refer 1 user successfully* and receive 30-days of AzireVPN for free
Referred users will receive a bonus 14-days of AzireVPN for free
*Successful referrals are when the referred user stays beyond the initial 7-day cancelation period.
How To Refer Someone to AzireVPN
Step 1 - Create an Account or Sign in on AzireVPN.com

Step 2 - Click "Settings" after signing into your account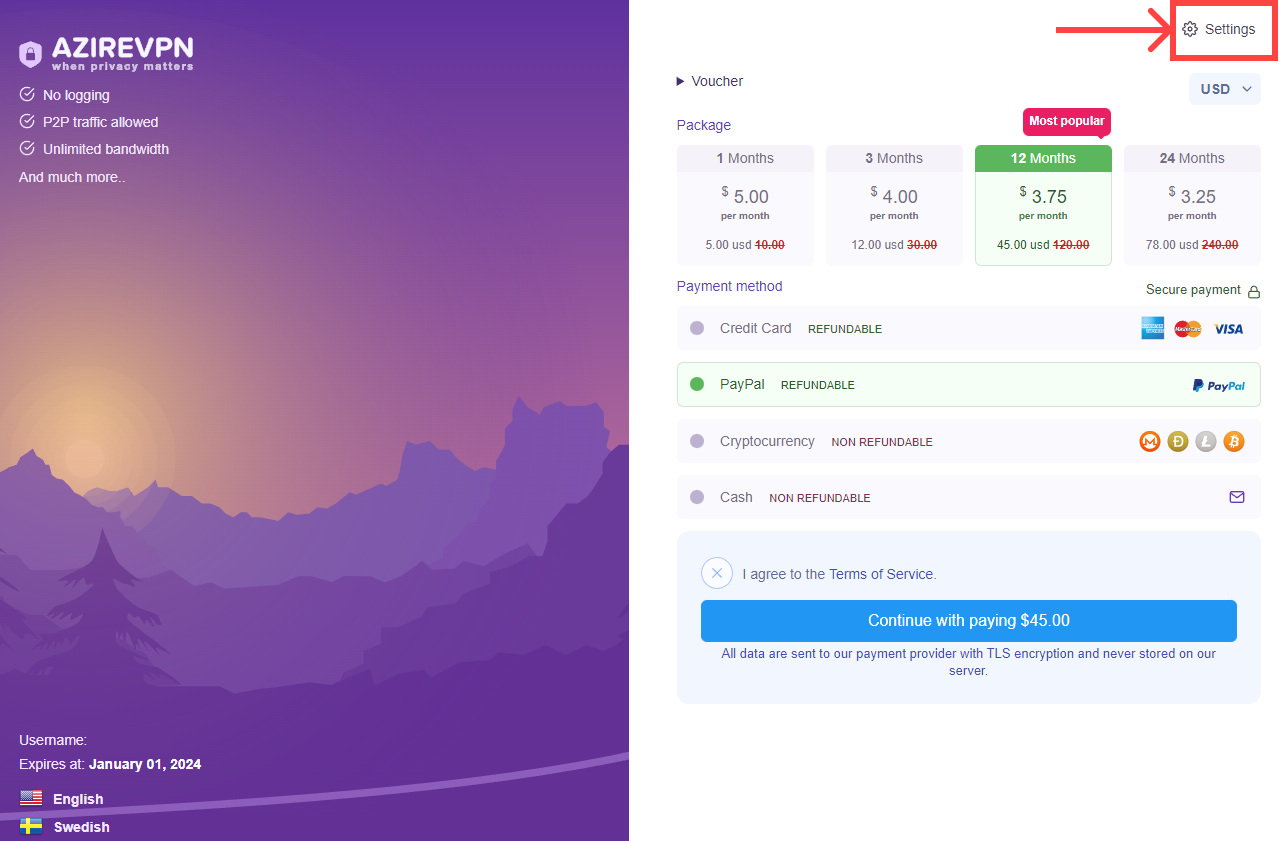 Step 3 - Copy Your Unique Referral Link and Send to People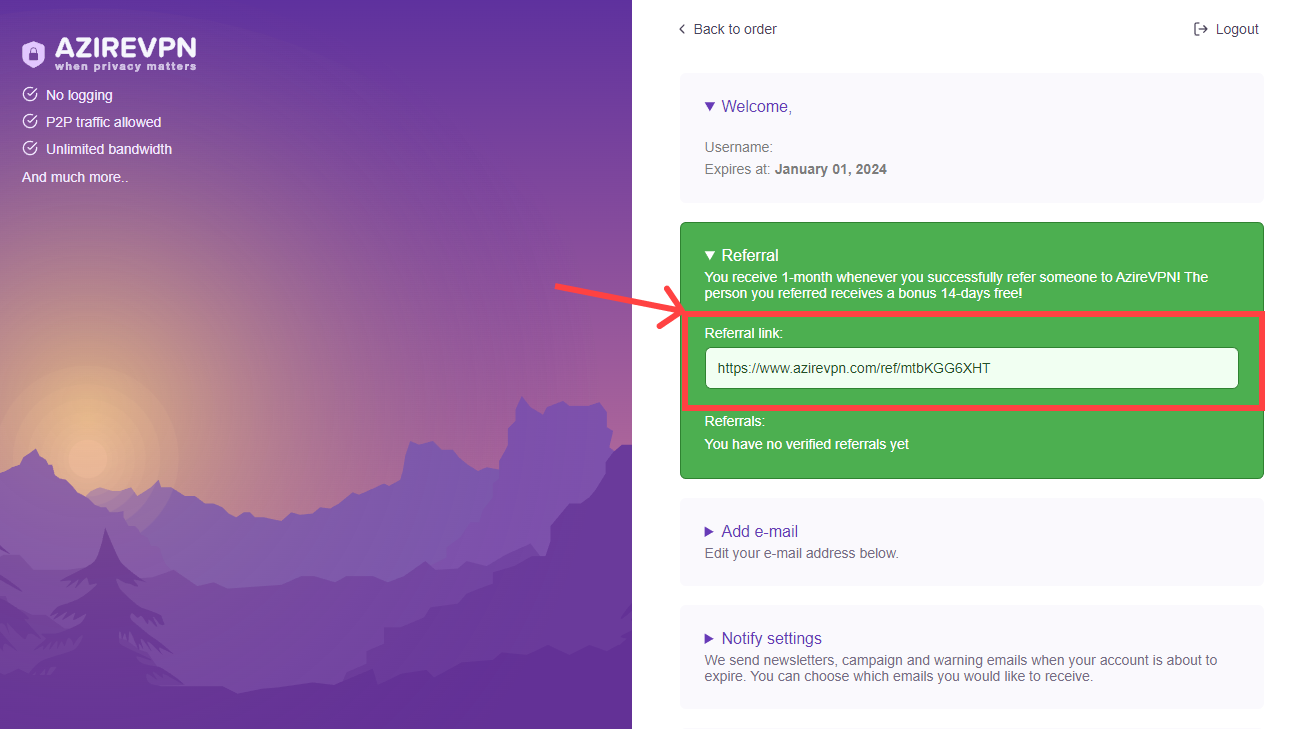 After a user has successfully signed up using your referral link and made it past the 7-day period, you will receive your free 30-days automatically on your account.
---
Have questions? Join us on Matrix!