New Location Available: Helsinki, Finland
We have opened a new location in Helsinki, Finland, where two servers have been deployed. It is our 23rd location worldwide which increases the total number of available VPN servers to 71, from 69.
We are renting space in a closed rack in the Equinix HE6 facility and use the network upstream of Blix Solutions.
Hardware specification
Intel(R) Xeon(R) CPU E3-1270 v3
32 GB RAM
10GbE NIC
As always, our servers are running without persistent storage, booted with PXE, and maintained remotely.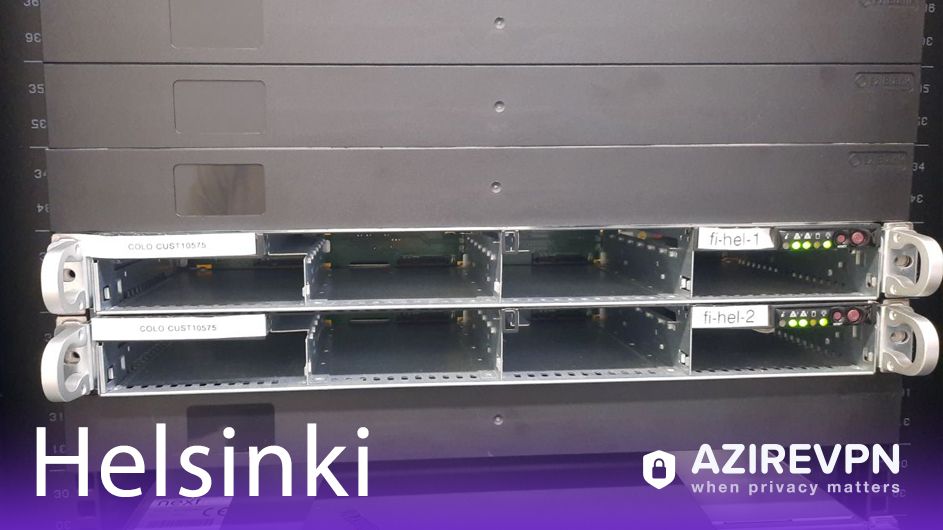 This location features OpenVPN and WireGuard VPN tunnels using shared IP addresses and is now available in our clients. Also, configuration files can be generated on our WireGuard configuration generator.
WireGuard Servers
Location: FI Helsinki
Hostname: fi-hel.wg.azirevpn.net
Protocols: UDP
Ports: 1 to 65000
OpenVPN Servers
Location: FI Helsinki
Hostname: fi-hel.ovpn.azirevpn.net
Protocols: UDP & TCP
Ports: 443 & 1194
Don't Forget About Our Referrals Section!
Successfully refer a user and you receive 30 days of time added to your AzireVPN account for free! The user you referred will receive 14 days as a bonus on signup!
How To Refer Someone to AzireVPN
Step 1 - Create an Account or Sign in on AzireVPN.com

Step 2 - Click "Settings" after signing into your account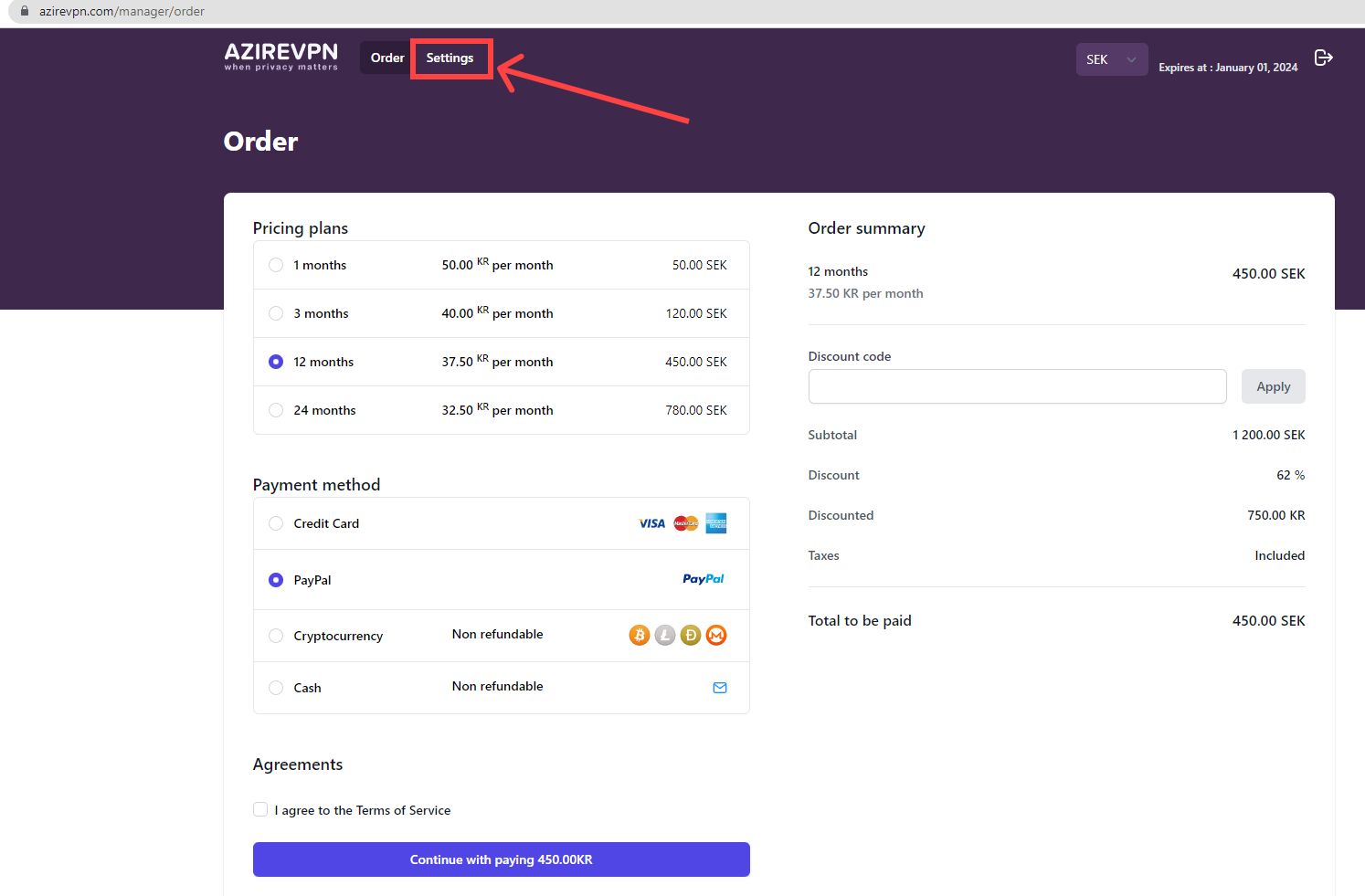 Step 3 - Navigate to the "Referral" section to find your unique referral link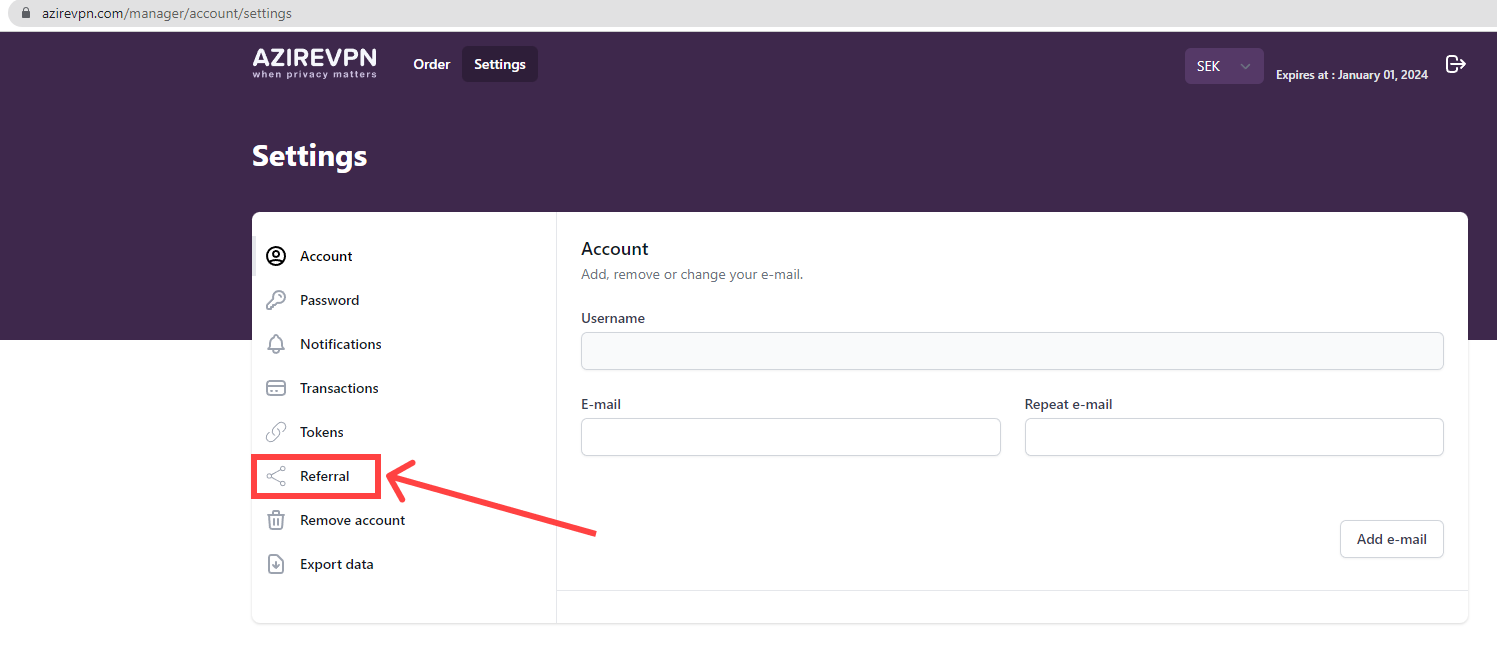 Step 4 - Copy Your Unique Referral Link and Send to People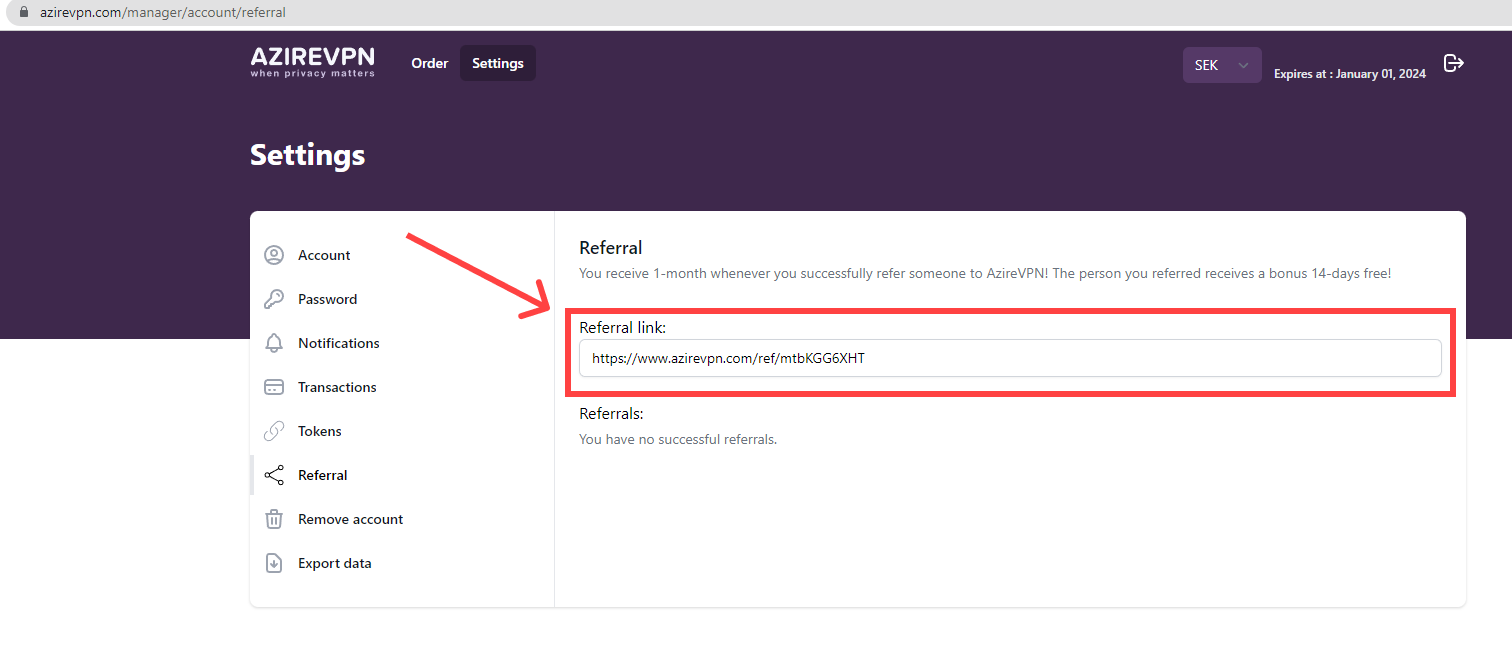 After a user has successfully signed up using your referral link and made it past the 7-day period, you will receive your free 30-days automatically on your account.
---
Have questions? Join us on Matrix!